Expert Diagnosis and Repair by Licensed Richardson Plumbing Personnel

If you are a homeowner in Richardson,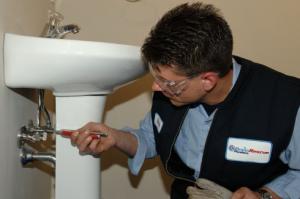 Texas, and are in need of plumbing services, our team of skilled and professional plumbers is here to assist with your service needs. We are a licensed and bonded group of professionals with experience in all areas of plumbing. Our team of Richardson, Texas plumbers consists of skilled and knowledgeable technicians who will get the job done right, each and every time.

Homes and buildings, regardless of their age and condition, can run across various plumbing issues from time to time. Common problems include clogged drains and toilets, broken water heaters, and damaged pipes. It is always a good idea to contact a professional plumber when you come across any type of plumbing issue, as even the smallest of problems can sometimes escalate in a matter of days or even hours. Our plumbers are trained to diagnose plumbing issues that can sometimes be overlooked. When you contact one of our plumbers in Richardson, Texas, you can rest assured that they will give your plumbing a thorough and full inspection in order to determine the issue.
Explanations in Plain English

Our plumbing team is dedicated to providing our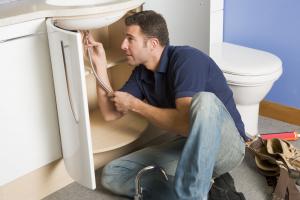 customers with a positive experience. We know that plumbing emergencies can be very stressful to homeowners, and our Richardson, Texas plumbing technicians will get the job done in an efficient and timely manner. We offer competitive pricing and will always give a fair and reasonable estimate. Our Richardson, Texas plumbing company is well aware of the economy, and our techs do their best to advise our customers on the most cost efficient service options available.


Our Plumbers in Richardson TX are True Professionals

When you contact our Richardson, Texas plumbing team for assistance, we will send one of our professional technicians to your location. They will assess your plumbing issues and advise on the best course of action to get your plumbing back on track. Our plumbing technician will explain in detail what work needs to be done, and they will also advise on any parts that need replacing. You will be given an estimate before any work is started. If you agree to the costs, our plumber will set up a time that suits your schedule to get started on the job.
24/7 Emergency Plumbing Service

We also offer emergency services 24/7, including holidays.

We know that plumbing problems can occur at any time of the day or night, and if you are in need of emergency services, one of our plumbers will arrive at your location as soon as possible and advise on what can be done to immediately fix your plumbing problem. They will give you an estimate at this time, and if you agree with the costs, they will get to work as soon as possible.

---
Always Hire a Professional Plumber
It doesn't matter if you're in Sunnyvale CA or Chandler AZ. Hiring a handyman, or taking the DIY approach to plumbing, can cost you more money than you'll ever save. Hire a true professional if you want your job done correctly, up to code, and on time.